We've supported the fight for fair redistricting, gone toe-to-toe with those on the far-right seeking to undermine progressive advocacy, and worked alongside dozens of organizations campaigning for a more sustainable, democratic, and just country.
The diverse nature of our work means that we're comfortable facing the unexpected and the unknown–and we have the tools to help you respond. Our experience informs our work but does not dictate our approach: instead, we're comfortable learning from and with our clients so that we can leverage our Services to best support your needs.
Our Services
Case Study: Managing a James O'Keefe-style infiltration of a national progressive network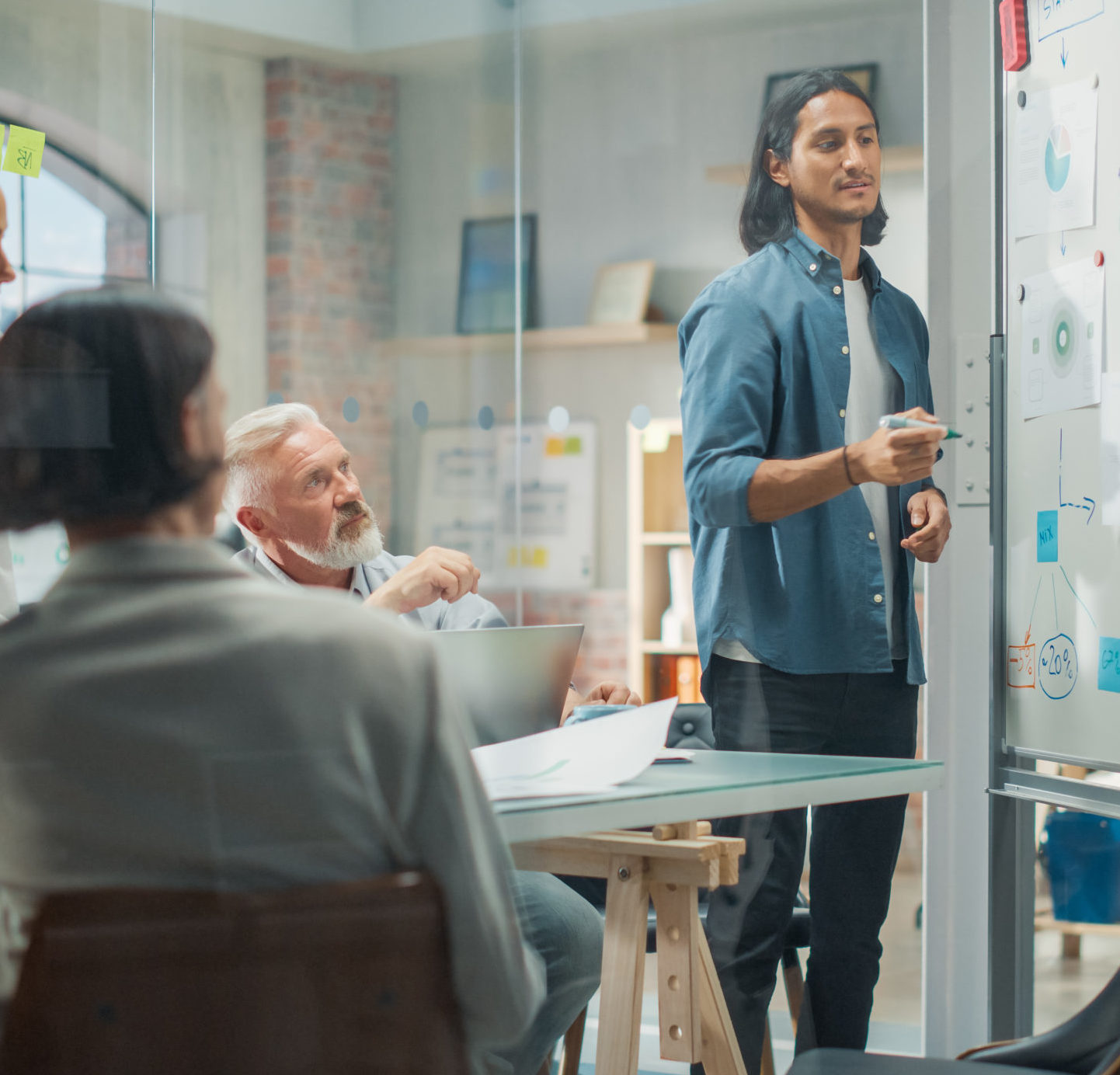 The Challenge
To ward against a James O'Keefe-style infiltration (and other attacks) of its network, a national organization that fights for multi-racial political power contracted with New Heights to put together a comprehensive crisis communications program for its staff, network and partner groups. We updated the organization's crisis communications handbook and delivered a series of crisis communications webinar trainings for the network and allies. 
Within days of finishing the last training in the series, we were alerted to an attempted infiltration of the exact type we'd been training the network on— happening in one of the organization's target states.
Our Approach
New Heights sprung into action, counseling the groups who were targeted on a tight plan to turn this massive potential vulnerability into a powerful media story that put the attackers back on their heels—and stopped the infiltration in its tracks. Working with groups on the ground, New Heights assessed the situation and gathered the facts: The attacker had ties to an out-of-state GOP political consultant who worked for many right-wing candidates and causes, including Rep. Marjorie Taylor Greene (GA-14).
We would let our legal strategy inform our communications strategy, we counseled, but as voting had already begun in the state, we would move swiftly to make public the story of good government and voting rights groups exposing the bad faith deception. We helped target appropriate reporters, crafted talking points and a narrative, and saw the operation through from start to finish.
Results
In the end, multiple exposes in state media outlets showcased a bumbling attempt to undermine democracy in the state—with the good guys prevailing.
Case Study: Women's Refugee Commission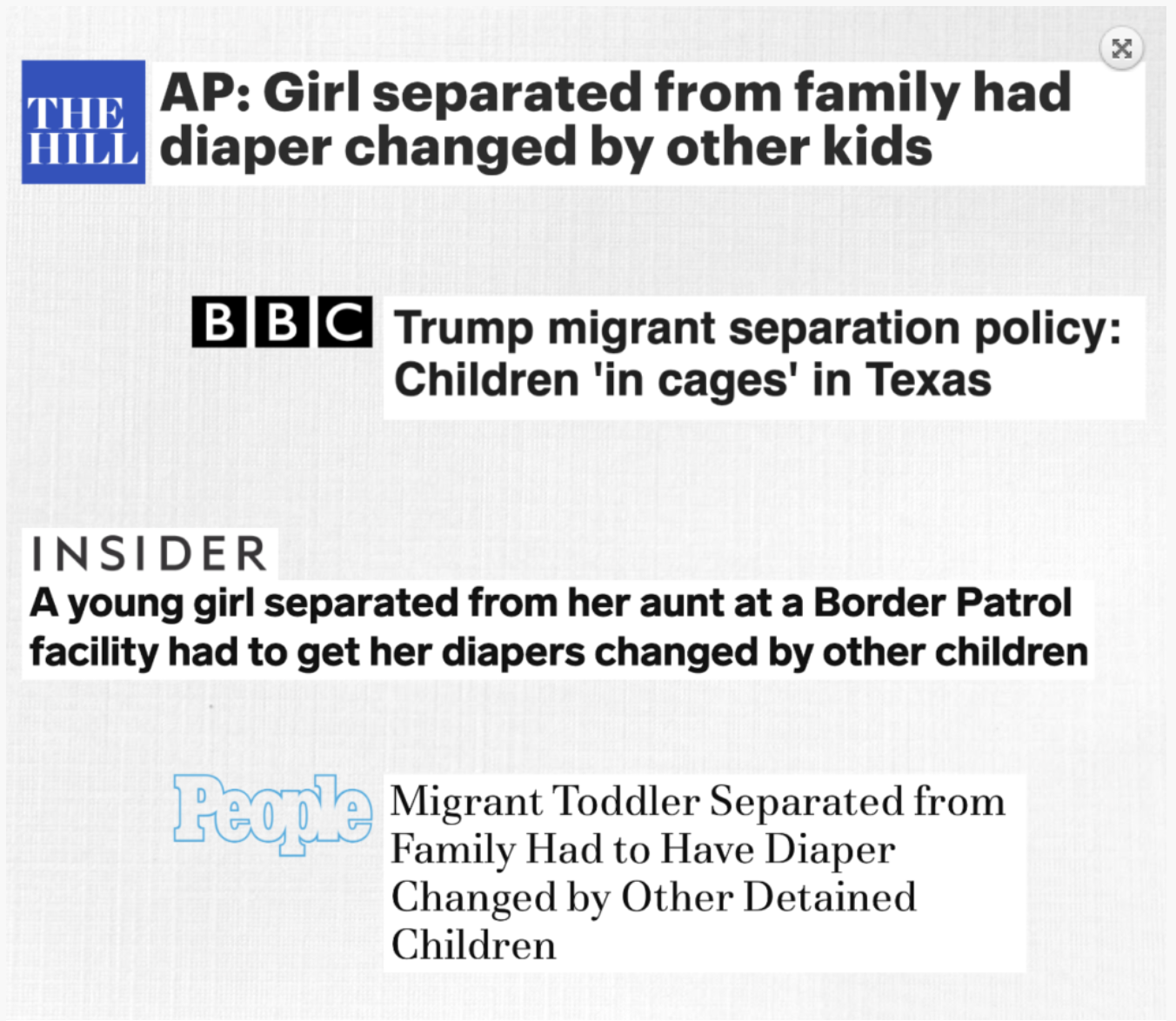 The Challenge
Like many nonprofits, the Women's Refugee Commission's Migrant Rights and Justice program normally labors on a niche issue without much recognition. But when the Trump Administration implemented its "zero tolerance" policy separating thousands of underage children from their parents, suddenly WRC's issues were in the national spotlight.
Our Approach
Charged with breaking through the media frenzy on family separation, the New Heights team quickly surveyed the existing landscape and developed a comprehensive communications and outreach plan designed to raise WRC's external profile, make best use of experts, build media relationships and more. In short, New Heights championed a plan for communications that aligned with- and elevated- each of the organization's overall goals to be a recognized expert and go-to resource for the media on family separation.
We served as the organization's in-house communications team, identifying press opportunities, handling media requests, providing a daily media monitoring service, and drafting communications materials. Within the span of a few days, we managed more than 100 media requests from around the world. As a result, WRC's experts were featured multiple times by high-profile outlets including CNN, MSNBC, and NPR.
But our best moment was yet to come.
Results
When Migrant Rights and Justice (MRJ) program director Michelle Brané returned from a traumatic several-day trip on the border, she wanted to share what she'd learned with the media. It was a Saturday, so New Heights placed the interview with a key Associated Press reporter, then used the piece to generate numerous broadcast interviews. The resulting story, featuring the haunting tale of a detained teenager teaching her fellow cell-mates how to change the diaper of the toddler in their cage, reverberated around the nation for days. Trump announced his back-tracking on the family separation policy 48 hours after the piece's publication.
With New Heights' guidance, messaging and communications know-how, WRC not only became a media resource on family separation, they played a decisive role in the policy's ultimate reversal.
Case Study: Digital Marketing for Whistleblower Law Firms
The Challenge
A law firm client's whistleblower practice wanted to target potential clients in select markets. This digital marketing campaign differed in other mobilizing campaigns as there were additional challenges given the nature of the issue and that people are more concerned about privacy on digital platforms.
Our Approach
We recommended a digital marketing campaign that made smart use of social media. Given the discreet nature of attracting potential whistleblowers, we created a Facebook conversion campaign, but ensured that people wouldn't have to engage directly on Facebook with the content. Instead, we created a landing page where they would be directed to. We then leveraged geo-framing capabilities, targeting audiences in specific locations and converting device IDs to IP addresses to target them wherever they were and at home. Finally, we created a website and optimized it for mobile visitors, as well as created digital ads.
Results
To the law firm's delight, the campaign successfully yielded multiple submissions from potential clients.
Case Study: Center for Popular Democracy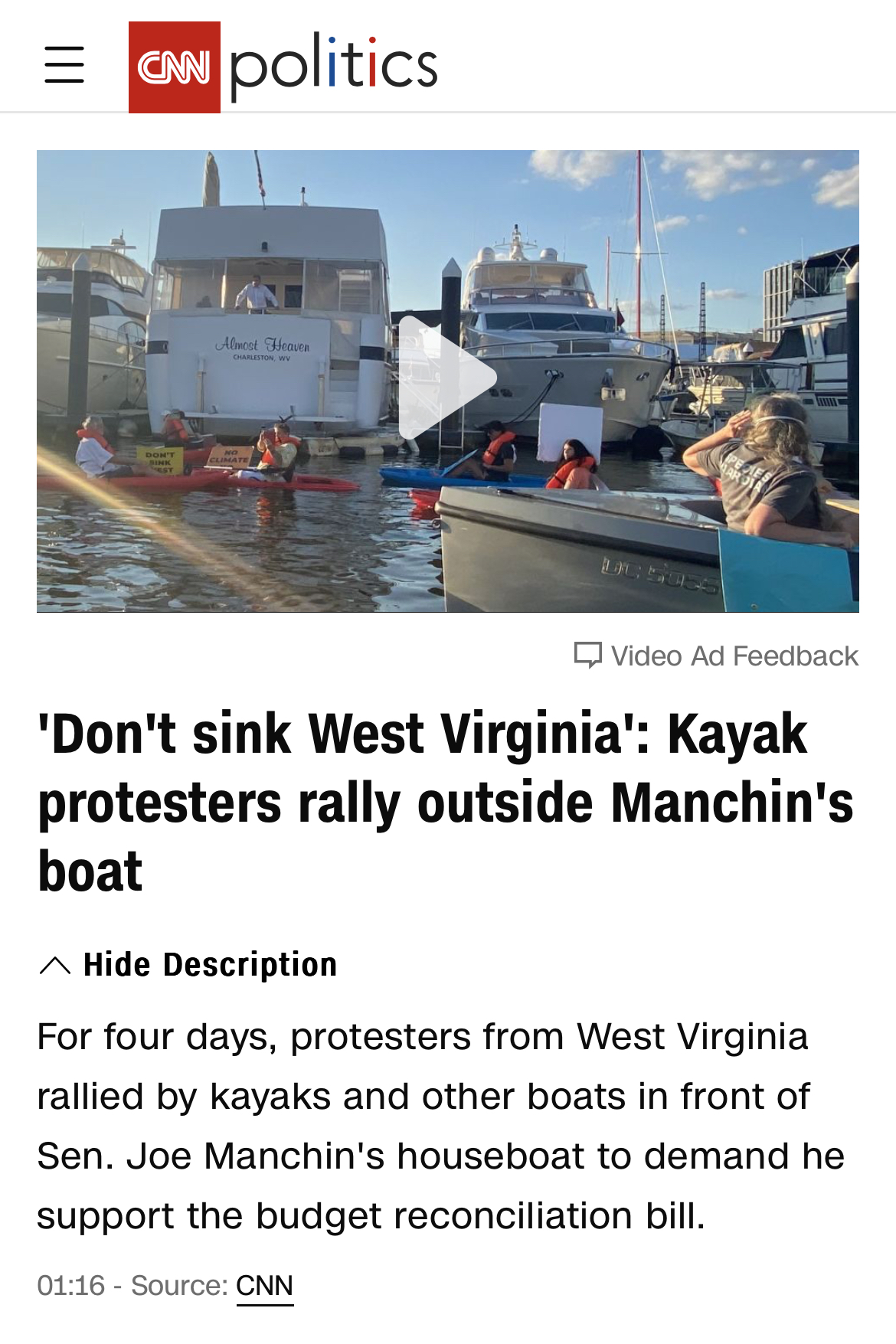 The Challenge
How do you break through a crowded news cycle and push forward the progressive movement's agenda?
Our Approach
For our work with the largest multi-racial organizing network, we pointed the media towards creative actions and published a steady stream of op-eds from leaders of the movement. Whether it's helping kayaktivists protesting Joe Manchin outside his yacht go viral on late night talk shows and cable news or creating media moments between members of congress and activists during civil disobedience actions outside the Supreme Court, New Heights amplified not only our clients but the issues we're all working together to move forward.
Results
After Roe was overturned we drew national attention for the Center for Popular Democracy's actions on Capitol Hill which included the arrests of several members of congress, including AOC. Our media coverage, which included interview spots on MSNBC and stories in the Washington Post and CNN, also spurned op-ed collaborations with congressional leaders and sparked a discourse about civil disobedience.
Case Study: Fair Redistricting
The Challenge
Following the 2020 decennial Census, New Heights helped manage a national and state-based civil rights coalition to fight for fair and equitable maps in 2021/2022 redistricting. For decades, gerrymandering had silenced the voices and suppressed the vote of communities of color that had been historically marginalized and underserved. 
New Heights was honored to join incredible partners like Common Cause, Southern Coalition for Social Justice, the Brennan Center for Justice, the ACLU, Asian Americans Advancing Justice, NAACP, the League of Women Voters, State Voices, and so many others in a coordinated effort to create better outcomes for communities that desperately need it. 
Our Approach
One of the first steps was conducting research and creating a messaging paradigm. Alongside ASO Communications and Frameshift, New Heights helped develop communications materials and trainings for coalition partners based on focus groups and research, that centered communities of color. The framework was specifically designed to encourage affected communities to participate in the redistricting process and to tell their stories. 
We were clear-eyed about our goal. We were never going to be able to overtake the narrative about the partisan horserace, but we could influence the conversation and move people toward fair representation, equity, and policy outcomes. 
Results
With legal challenges and two Supreme Court cases still ongoing, the last chapter of this redistricting cycle has yet to be written. But here's what we know: This cycle's maps are among the most fair in decades (still not fair, but more fair than before), there was greater civic participation in the process than ever before in history, and that media narratives adopted our frame – and used our language – more so than ever before. 
We were able to draw a line between the messaging research, communications toolkits and talking points, and reporter narratives – and ultimately, how official redistricting leaders understood the stakes. Until federal, state, and local maps are actually fair and accurately represent their constituents, we won't declare victory. But this year was a leap forward and New Heights was privileged to play a role along the way.
Looking to reach us or find out more about our Work?
Send us a message and we'll follow up shortly.